Submitted by

gadams

on Thu, 11/09/2017 - 3:11pm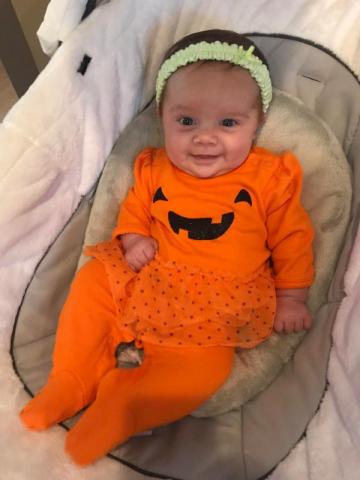 Welcome Back, Mrs. Brown!
What an exciting year for our second graders as they have been blessed with TWO amazing teachers!  During the first quarter, they were able to learn and grow from Mrs. Lenghart, who so graciously filled in during Mrs. Brown's maternity leave.  Now, they are blessed to have Mrs. Brown for the rest of the school year!  Mrs. Brown is excited to be back and is enjoying getting to know her second graders!
In second grade, our literacy curriculum is heavily based on the Lucy Calkin's Writing and Reading Workshop models, where instruction is differentiated based on individual student needs.  Mrs. Brown starts her reading instruction with a "mini-lesson" and then works with small groups to provide assistance based on individual needs.
If you peek into Mrs. Brown's room, you will see lots of visual anchor charts that she uses to help students track their thinking, as well as learning about concepts such as:character development, plots, and new vocabulary words they discover when reading.   They also enjoy utilizing "Post It Notes" to express their thoughts about the text that they have read.
Second graders will also utilize the "Words Their Way" spelling/phonics program as they continue to grow in their vocabulary skills.
Mrs. Brown loves to integrate technology into her instructional time.  Often, you will see her children playing Kahoot on the Smartboard or using their classroom iPads to help reinforce mathematical concepts.  Our second graders also enjoy Math Master Mind School 101, which provides fun and interactive ways to help reinforce their learning of math strategies.
This year in religion class, second graders will create a "memory work" portfolio.  Each week, students will write and illustrate their memory verses and reflect on how they can apply this verse to their daily lives.
In the words of her students... Second grade is "AWESOME"!