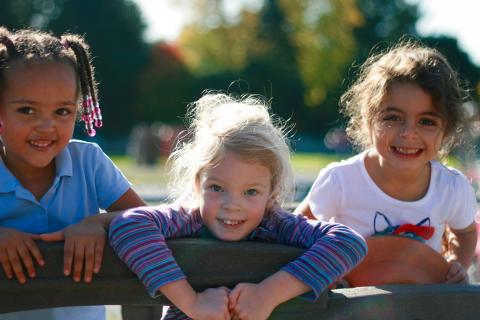 St. Matthew Lutheran Preschool
A creative and engaging Early Childhood experience built on the foundation of Jesus!
At St. Matthew Lutheran Preschool, we believe that young minds are extremely impressionable and able to learn great things.  That is why we place a strong value on our Preschool program, where we can begin to lay the educational building blocks of a child's emotional, cognitive, physical, and spiritual experiences and initiate the path to becoming a life long learner and follower of Jesus.
Ministry News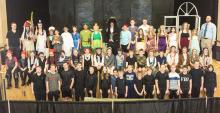 "Let heaven and earth praise Him, the seas and all that move in them!"  Psalm 69:34
Do your children have a certain movie that they enjoy so much that they will tend to watch it over and over and over again?  When my oldest son was a young boy, he was obsessed with Peter Pan, and when given the opportunity to select a movie, that was ALWAYS his choice. 
It just so happened that my sister and her family visited during the Peter Pan extravaganza, and after a few days, my brother-in-law requested if he could borrow our car.  When he returned, he handed Joshua a bag filled with numerous other children's movies, and with a smile said, "Josh, every boy needs to learn that he will one day need to leave Neverland.  Maybe you could start a little early and take a little break from Peter Pan while we're here?"
Perhaps you are all grown up, but this Friday and Saturday, you will have the opportunity to return to Neverland and reunite with Peter Pan and the lost boys as St. Matthew Lutheran School proudly presents Peter Pan Jr.

As stated in the book, "Oh, the Places You'll Go!" by Dr. Seuss, our Preschool is literally experiencing the opening text of "Congratulations! Today is your day. You're off to Great Places! You're off and away!" as their formal educational journey has officially begun!
When you walk into our Preschool room, you are immediately greeted by bright and vibrant colors that invite our youngest students into an exciting world of learning.