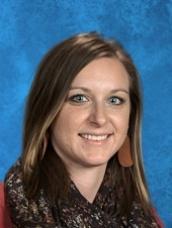 Second Grade Teacher
Mrs. Brown has a Bachelor's degree in Elementary Education, a minor in Mathematics, and a minor in Language Arts from Saginaw Valley State University. She also earned her Colloquy endorsement from Concordia University - Ann Arbor, MI.  
As the second grade teacher of our school, she enjoys looking for new and exciting ways to teach material such as transforming the classroom, incorporating technology, and utilizing different learning styles such as kinesthetic and visual learning. When she is not teaching, she enjoys spending time with her family - Ryan, Camryn, Cash, and their dog Bo. She also enjoys being active outdoors, reading, puzzles, and decorating/creating.