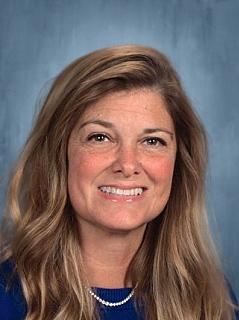 Second Grade Teacher
My name is Angie Geary, and I am thrilled to be a part of St. Matthew Lutheran School teaching second grade.  Being part of a Christian community is such a blessing, especially because we can grow together in our faith as we also grow in our academic potential. 
I hold a Bachelor's Degree from Madonna University with a double major in English and Education and a minor in Elementary Curriculum.  I also have a Master's Degree in Middle School Mathematics from Marygrove College.  In my twenty-three years in education I have served as both an elementary and middle school teacher, a professional development and technology trainer, and a literacy coach.  I have been fortunate to have taught in both the public and private settings, in Michigan, North Carolina, and even in China.
I love teaching, no matter the age of my students, because each year brings new challenges and successes in the classroom.  I believe in making real world connections in my teaching, and I want to involve students in the decision-making process as much as possible so that they take ownership of their own learning. I have worked in 1:1 technology classrooms and recognize the importance of integrating technology tools whenever possible in teaching and learning.  
Outside of the classroom, I enjoy spending my time with family and friends, whether we are sharing a meal together, playing games, visiting local festivals, or laughing over a funny movie.  I also like to read, and I especially love to travel and experience new places whenever possible.  I have visited many of our fifty states and explored countries in Europe, Asia, and Africa, where I have had the privilege of experiencing different cultures and broadening my scope of the world.