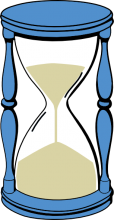 "But if we hope for what we do not yet have, we wait for it patiently." Romans 8:25
Have you ever had to patiently wait for something? Perhaps it's a child getting ready for school in the morning, or a furniture delivery that was scheduled between the hours of 9 a.m. and 9 p.m. Sometimes, it may be waiting to hear about a job, or trying to call your Internet provider and being placed on hold. For many of us living in the Walled Lake area, it could be waiting for construction to end and the intersection of Novi Road and Twelve Mile finally opening!
 
For the past nine months, the Palka's have been patiently waiting for the arrival of our new grandson, otherwise known as "Baby Brother" by his two-year-old big sister.
 
This time, my role has changed from the anxious cheerleader in the hospital waiting room to now taking care of Emilia while mommy and daddy go to the hospital to get this baby brother everyone keeps talking about...