Wednesday, December 20 (All day)
St. Matthew Lutheran School Sanctuary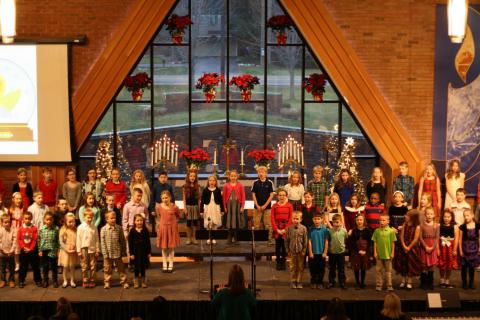 On Wednesday, December 20, we have two opportunities to attend our School Christmas Service:

Special Person's Day
On Wednesday, December 20th, the students of St. Matthew Lutheran School will have the opportunity to invite a special person that God has placed in their life to "Special Person's Day".  All students are encouraged to invite a special person to be our honored guests for the morning. Special Guest Day will begin at 8:15 a.m. in the gymnasium, with a continental breakfast that will be served to honored guests.  This menu will also include Mr. Nichol's famous homemade cinnamon rolls! 
Breakfast will conclude at 9:25 a.m. when guests will be encouraged to join us in the church for our Grade 1 - 4 Christmas program entitled, "A Red-Letter Christmas".  At the conclusion of this program, all guests will be invited to visit students in their classrooms until 11:00 a.m.