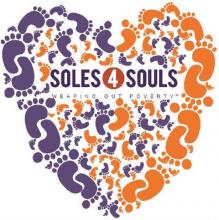 St. Matthew Lutheran School
7th Annual Turkey Trot
November 17, 2017
Early in my ministry, I was standing in the hallway greeting students good morning when I received a response that shook me to my core... "Mrs. Palka, I'm not supposed to tell you, but we had to sleep in our car last night, and I was so scared."
An immediate investigation revealed the embarrassment of an eviction due to a series of unfortunate financial circumstances. Instantly, I watched the body of Christ work together to help this family get back into a suitable living environment and ensure that basic needs were met.  Scripture states in Matthew 25:40, "Whatever you do for the least of these, you do onto Me" and it was so exciting watching congregational members be the hands and feet of Jesus in action during this situation.  Sometimes, God uses us to help those in other states or countries, and sometimes, those He presents us with opportunities to help people in our  very own community.
This year, it has been very exciting watching the Lord bless our "Give Me Your Eyes, Lord" motto, where we have been asking the Lord to give us the ability to see situations through His eyes and with His heart.  Even though we have only completed one quarter of this school year, God has blessed us with many avenues and opportunities in which we were able to see numerous needs and respond in Godly ways.
On November 17th, our Student Council will host the 7th annual Turkey Trot, entitled, "Help Others Step Closer to Jesus".  The Turkey Trot is designed to be a student-led outreach event intended to help those in need.  This year, two different ministries have been placed on our hearts so we will be divide all proceeds to help both.  The first portion will go toward food items we will need for our January Family Event to make bagged lunches for the NOAH Project, a warming shelter for homeless people that is based in Detroit.  The second portion of the funds raised will go to Soles4Souls, a nonprofit company that distributes shoes to needy people.  For every dollar raised, Soles4Souls can buy one pair of shoes for a needy person.
Soles4Souls also takes donations of slightly used shoes.  As a result, we will collect these shoes in the 300 wing display.  Each time that someone donates a pair of slightly used shoes, he/she is asked to fill out a foot with his/her name and grade.  The Student Council will then make a path of feet around the school, and it will be very exciting to see how far these feet will travel!  We are asking that all shoes please be turned in by November 30th so that we can get them to the Inkster distribution center in time for Christmas.
So now that you are aware of where the funds are being distributed... It's time to ask God to "give us His eyes" and help us accomplish great things in His name!  To begin this process, students are asked to utilize the pledge sheets that are being sent home today to collect pledges.  Additional pledge sheets are available in the school office.  As a special bonus, anyone raising over $50 will receive a free T-shirt with this year's Turkey Trot logo that will be delivered afterwards.  We are asking that students please bring their completed pledge sheets to school on Friday, November 17th.
BUT WAIT... THERE IS MORE! The Student Council has added one more additional exciting element to this endeavor.  Students who run the most laps or collect the most money will have the opportunity to do something exciting to the Student Council member of his/her choice!  Stay tuned for details!
We look forward to watching God bless this effort as we work together to help others step closer to Jesus!
 
In His love,
Mrs. Palka